Prep Time: 10 minutes | Bake Time: 45 minutes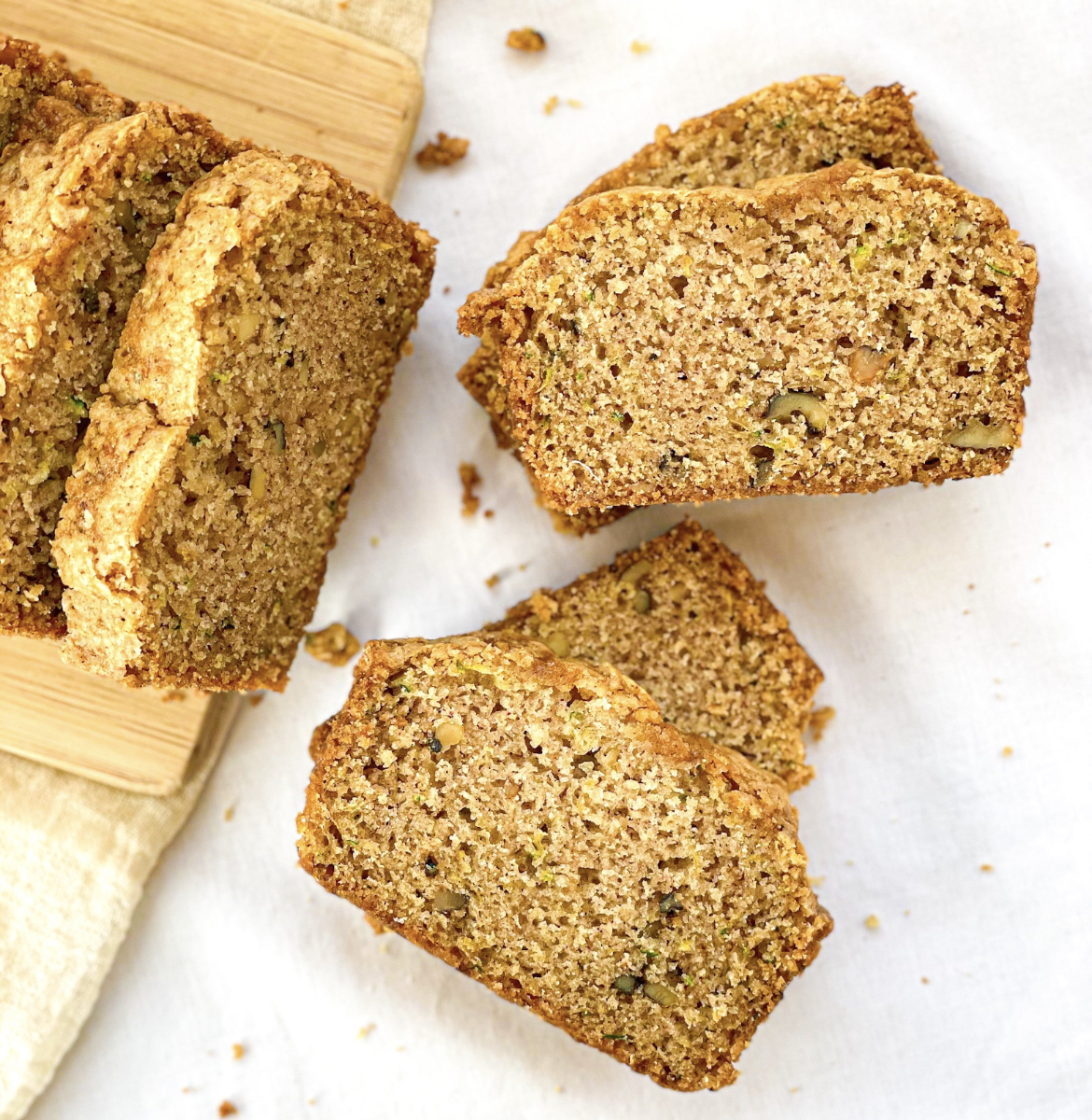 1 1/2 cups all-purpose flour
1/2 teaspoon salt
1/2 teaspoon baking soda
1/2 teaspoon baking powder
1/2 tablespoon ground cinnamon
2 small eggs
1/2 cup vegetable oil
1 1/4 cups white sugar
1 1/2 teaspoons vanilla extract
1 cups grated zucchini, grated
1/2 cup chopped walnuts
Preheat oven to 325°F. Grease with unsalted butter a 9 x 5-inch loaf pan; set aside.

Combine flour, salt, baking soda, baking powder, and cinnamon in a large mixing bowl. Set aside. 

Place eggs, oil, sugar, vanilla extract, and zucchini in a large mixing bowl. Beat on medium speed of electric mixer until well combined. Add flour mixture; beat on low speed until blended. Stir in walnuts until combined. 

Pour into a prepared pan. Bake for 53 minutes, or until golden brown and toothpick insertion comes out clean. Let cool for 10 minutes.