Perfect comfort food dish on a Sunday chilly evening.
Prep Time: 20 minutes | Cook Time: 8.5 hours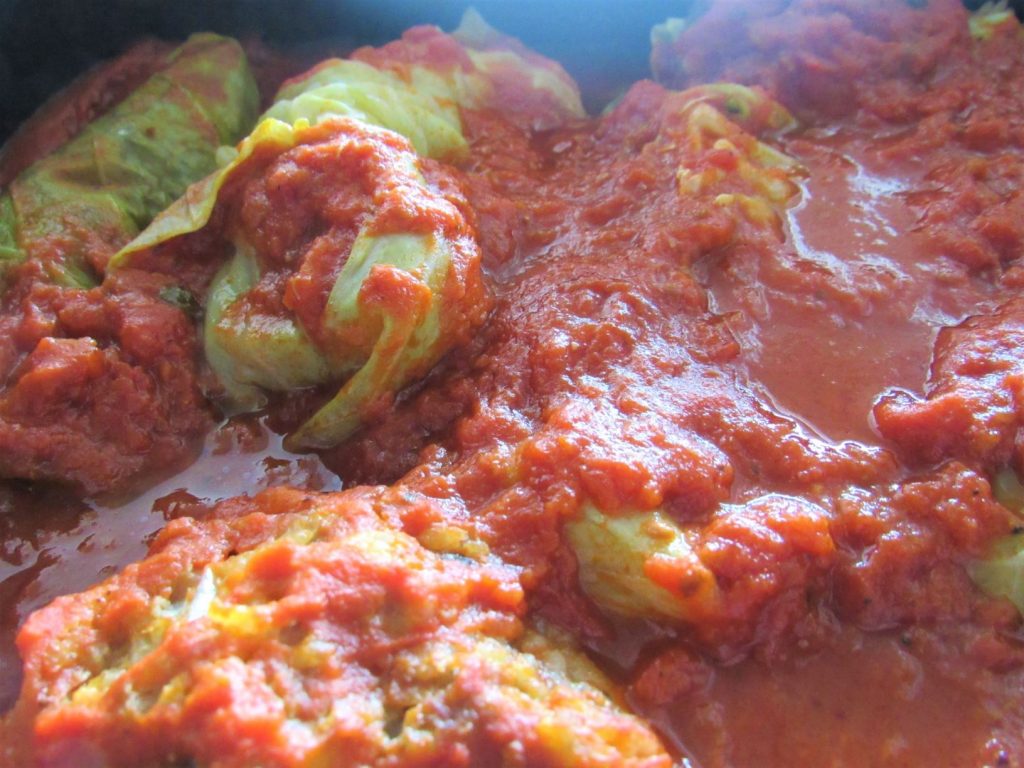 1 Cabbage (16 leafs)
1 pound venison
1/2 cup onions (minced)
1 cup rice (cooked)
Salt
Pepper
1 1/2 jar Rao's Marinara Sauce (4 1/2 cups)
2 tablespoons Worcestershire Sauce
2 tablespoons lemon juice
Heat large saucepan of water over high heat; bring to a boil. Add cabbage; cook two minutes. Drain and set aside.

In a large bowl, combine venison, rice and onions. Season with salt and pepper, as desired; set aside.

In a large bowl, combine Rao's Marinara Sauce, Worcestershire Sauce and lemon juice; set aside.

Place small venison mixture in each cabbage leaf; roll up. Place in slow cooker.

Pour sauce mixture on cabbage rolls. Cover; cook on low for 8.5 hours.
NUTRITION INFORMATION PER SERVING (1/16 OF RECIPE): 58 CALORIES; 6.8G PROTEIN; 3.3G CARBOHYDRATE; 1.7G TOTAL FAT; 134MG SODIUM; 0MG CHOLESTEROL; 1G FIBER; 0MG IRON.