For my birthday, my Papa and Gramma gave me a beautiful terrarium that I cherish every day.
Once you get a terrarium, you will become obsessed. They are like mini-worlds that depend on you for their survival. My Grandmother did a fantastic job creating this mini world for me. I have both indoor plants and succulents in my terrarium. This brief article will show you how I manage to take care of multiple different plant species in one, mini world.
I used Miracle-Grow Potting Soil, rocks and pumice
West facing window – keep away from drafts
Indoor plants side of terrarium:
One- two times a week depending on soil moisture
Succulent side of terrarium:
Twice a month (late spring, summer, early fall)
Once a month (winter, early spring, late fall)
Terrariums with both indoor plants and succulents appreciate humidity. In my room, some days are humid, and some days feel breezy. The plants seem to enjoy moderate to high levels of humidity.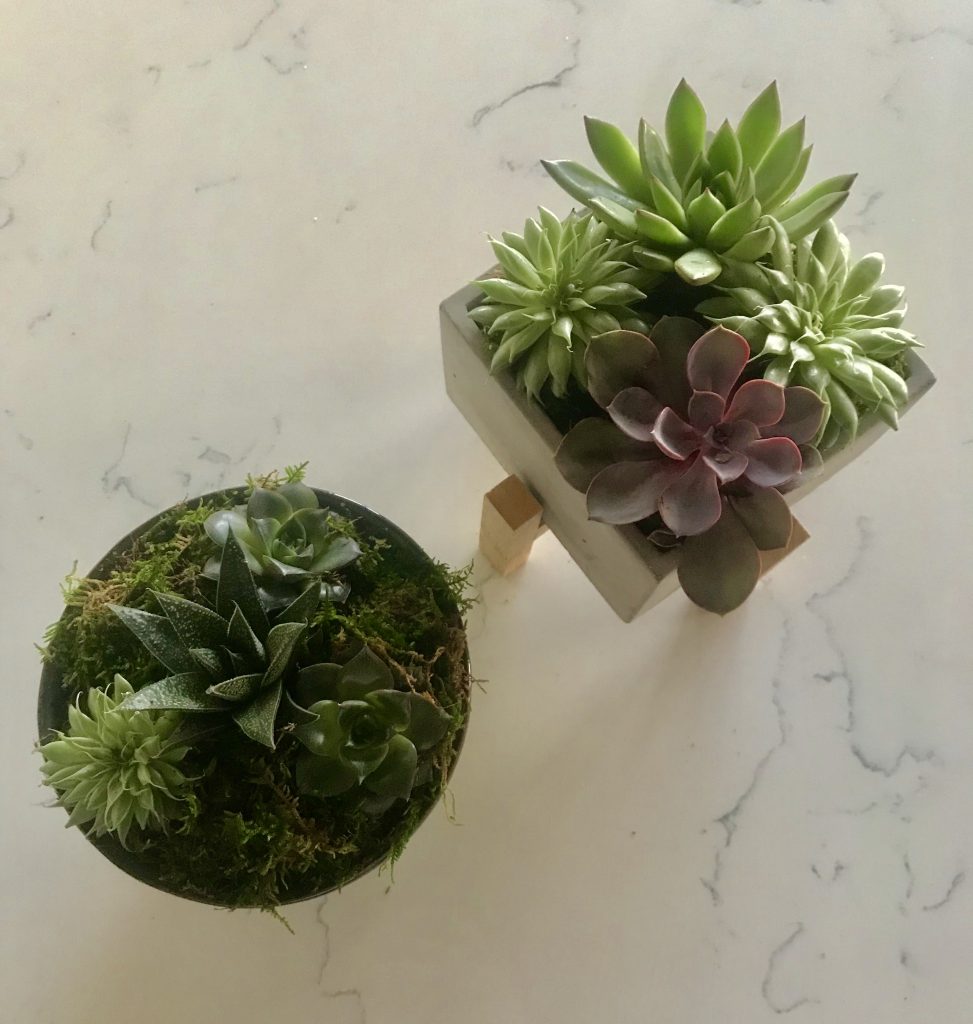 HOW TO CREATE YOUR OWN TERRARIUM
Step 1. Choose a glass container.
Step 2. Place a handful of rocks at the bottom of the container. This layer helps to shape the terrain while aiding drainage and aeration.
Step 3: Add an appropriate amount (3-4 handfuls depending on container) of miracle grow potting mix and add (1-2 handfuls) of pumice to the soil to allow for drainage and healthy root growth. Mix the soil and pumice to create healthy, drainage soil for the plants.
Step 4: Add a top layer of potting mix soil to create a smooth appearance.
Step 5: Add plants. In this terrarium, my grandma added succulents and indoor plants. The trick to this is only watering half the terrarium every week. I water the small indoor plants one- two times a week while making sure the succulent portion is dry. I thoroughly water the terrarium twice a month depending on time of season.
Step 6: Add a guardian for your plants. In this terrarium, there is a fairy guarding the plants against potential danger.