Strawberry Graham Cracker Pie
Top with a little whip cream for that oh so tasty goodness!
Prep Time: 20 minutes | Bake Time: 7 minutes | Chill Time: 4 hours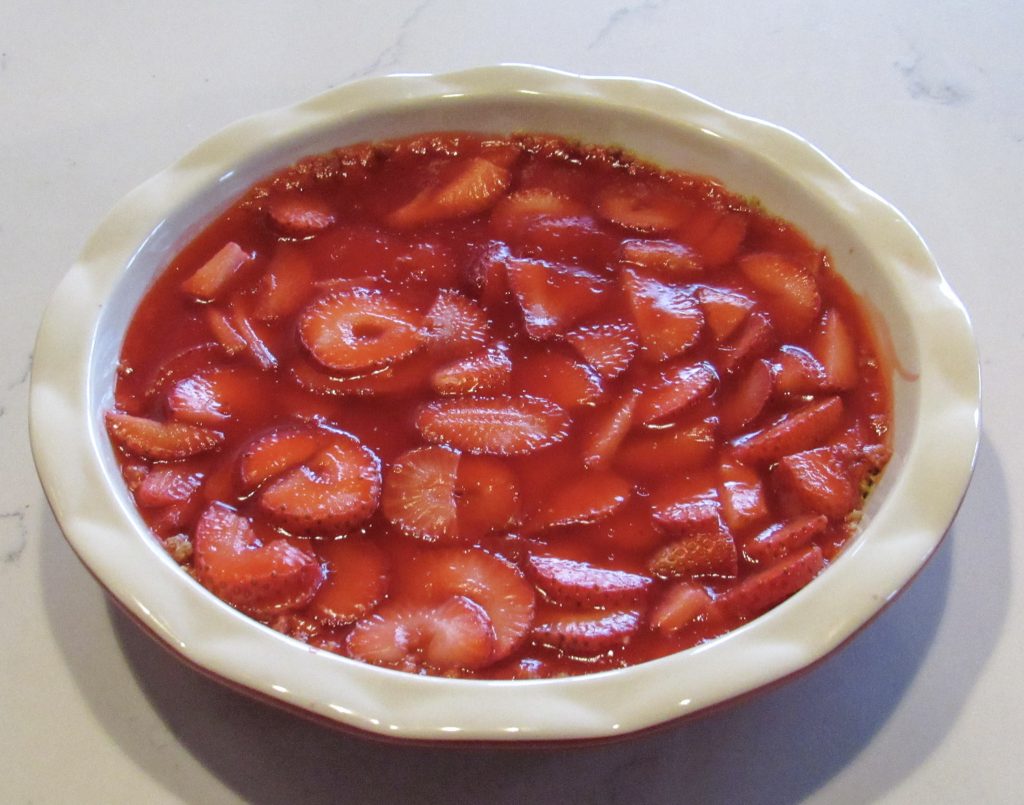 3 cups Honey Graham Crackers, finely ground crumbs
12 tablespoons unsalted butter, melted
1/3 cup granulated sugar (optional)
1 teaspoon ground cinnamon (optional)
1 1/2 cups water
2 tablespoons cornstarch
1 package unsweetened Strawberry Jell-O
1/2 tablespoon granulated sugar
2 cups strawberries, sliced
For pie crust, preheat oven to 375⁰F.

Combine graham crackers, butter, sugar, and cinnamon in medium mixing bowl; stir until well blended.

Place and press mixture into a 9-inch pie plate. Bake for 7-minutes. Remove from oven; cool. Set aside.

For strawberry pie, combine water and cornstarch in large saucepan. Bring to a boil, stirring frequently for 2 minutes.

Remove from heat. Add strawberry package and sugar, stirring frequently until combined. Stir in strawberries.

Pour strawberry mixture into crust. Cover; refrigerate for 4 hours, or until firm.
NUTRITION INFORMATION PER SERVING (1/8 OF RECIPE): 275 CALORIES; 2.2G PROTEIN; 34.2G CARBOHYDRATE; 15.3G TOTAL FAT; 226MG SODIUM; 34MG CHOLESTEROL; 2.2G FIBER; 1MG IRON.