Rebecca's Fresh Marinara Sauce
You can't beat the fresh tomato taste compared to store-bought canned sauce.
Prep Time: 20 minutes | Cook Time: 2-3 hours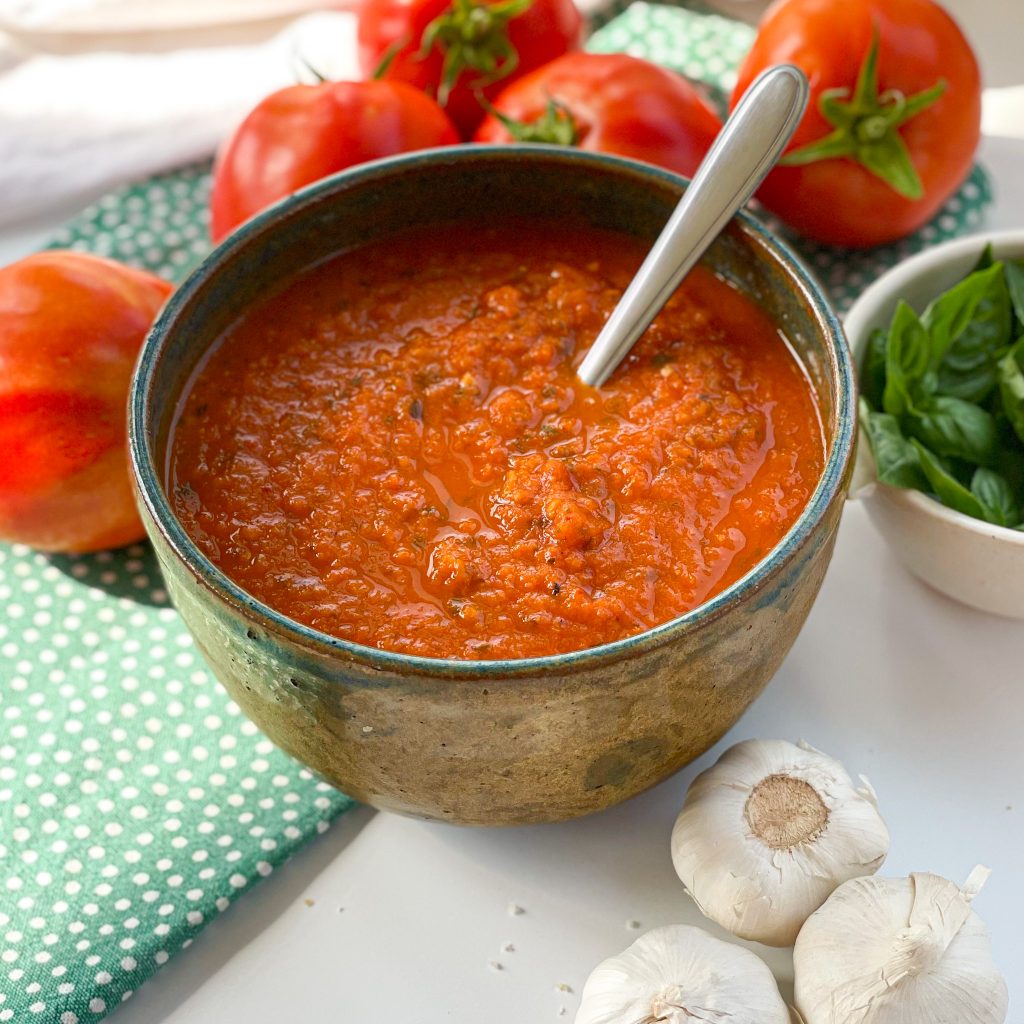 10 large ripe red tomatoes (I used beefsteak)
1 large yellow onion, chopped
Salt
8 garlic cloves, chopped
1 1/2 cup fresh basil
2 rosemary sprigs, leaves only
3 oregano sprigs, leaves only
2 thyme sprigs, leaves only 
1/2 tablespoon smoked paprika
1 teaspoon chili flakes
Pepper
Rinse tomatoes to get rid of any impurities.

In a large pot, heat water and bring to a boil.  Carefully place tomatoes in water; blanch for 30-70 seconds, or until skin begins to open. Place tomatoes in an ice bath for 1 minute; peel skin. Cut into quarters; set aside. 

Heat large nonstick pot over medium-low heat until hot; add vegetable oil. Add onions; season with salt, as desired. Cook for 10 minutes, or until onions are translucent and a little brown. Add garlic, basil, rosemary, oregano, and thyme. Continue stirring, 3-5 minutes or until aroma arises. Carefully add tomatoes; stirring occasionally for 5-8 minutes.

Reduce heat to low. Blend tomato mixture until smooth with a immersion blender. Add smoked paprika and chili flakes. Season with salt and pepper, as desired. Cook for 2-3 hours with lid off, or until sauce is thick.