Prep Time: 10 minutes | Cook Time: 55 minutes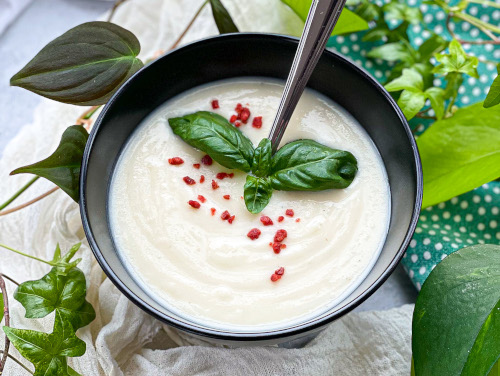 1 large yellow onion, chopped
3 pounds russet potatoes, peeled and chopped
4 cups chicken stock
2 cups milk, whole or 2%
1 1/2 teaspoon kosher salt
3/4 teaspoon ground black pepper
1 cup mozzarella cheese
1/2 cup sour cream
Bacon bits (optional)
Chopped chives or green onions (optional)
Sour Cream (optional)
Heat large pot over medium-high heat until hot. Add onions; cook for 5 minutes or until translucent, stirring occasionally. Stir in the potatoes; cook for 5 minutes. Slowly pour in chicken broth and milk.

Add salt and pepper, stirring until combined; bring to a gentle boil. Reduce heat to low; simmer for 40-45 minutes with the lid on. Remove from heat.

Carefully add cheese and sour cream, stirring until combined thoroughly. Garnish with bacon bits, chives, and sour cream, as desired.