Over Easy Egg Pepper Sammie
Prep Time: 10 minutes | Cook Time: 35 minutes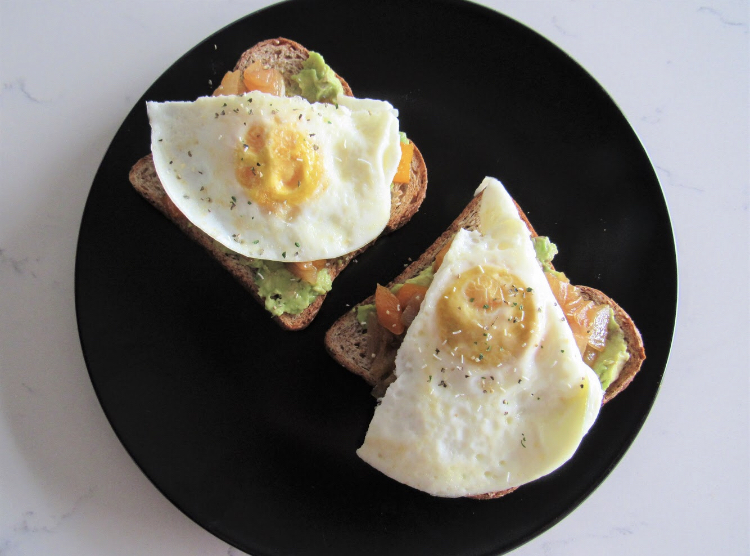 1/4 yellow onion, chopped
1 Red pepper, chopped
2 slices Sourdough bread
1 small avocado, halved
2 eggs
Seasoned salt (optional)
Heat medium non-stick sauté pan over medium heat until hot; add olive oil. Place onions, stirring occasionally until golden brown. Add pepper, stirring occasionally until tender and a little brown.  

Toast bread slices, as desired. Spread avocado on bread slices. Set aside.

For an over-easy egg, heat a medium-low non-stick frying pan until hot with non-stick cooking spray. Add eggs; cook until white is opaque, about 1 to 2 minutes. Carefully flip and cook for 1 minute.

On each bottom half, layer onion mixture, folding to fit. Top with egg. Garnish with seasoned salt.
Nutrition information per serving (1/2 of recipe): 282 calories; 11g protein; 28.5g carbohydrate; 14.9g total fat; 275mg sodium; 164mg cholesterol; 5.2g fiber; 3mg iron.