This recipe is fun and easy to make! No measurements required - farewell store-bought butter! Recipe contains both mason jar or mixing method.
Active Time: 8 - 15 minutes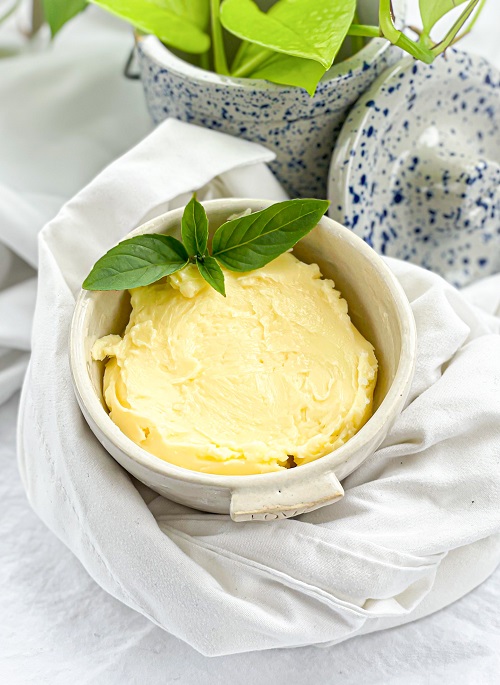 Heavy Cream
Salt (optional)






In a medium or large mason jar, pour in heavy cream half-way full. Screw lid on tightly to avoid leakage. 

Work out time! Shake the mason jar for about 7-8 minutes, you'll notice whip cream forming. Keep shaking until you hear a lump that has formed inside, 3-5 minutes. All fat solids have separated from the liquids (buttermilk).

Remove buttermilk. Add salt, as desired. Store in refrigerator. 

If you prefer to use a mixer, pour cream into a medium mixing bowl. Beat cream on low, you can gradually increase the speed after it begins thickening.

After several minutes, whip cream will form. Contine mixing; whip cream will begin to turn yellow, fat solids will begin separating from liquid.  Follow step three. 
add different seasonings such as garlic, rosemary, or lemon zest!