Our go-to party food favorite! Easy to make, plus low on calories - that's a win!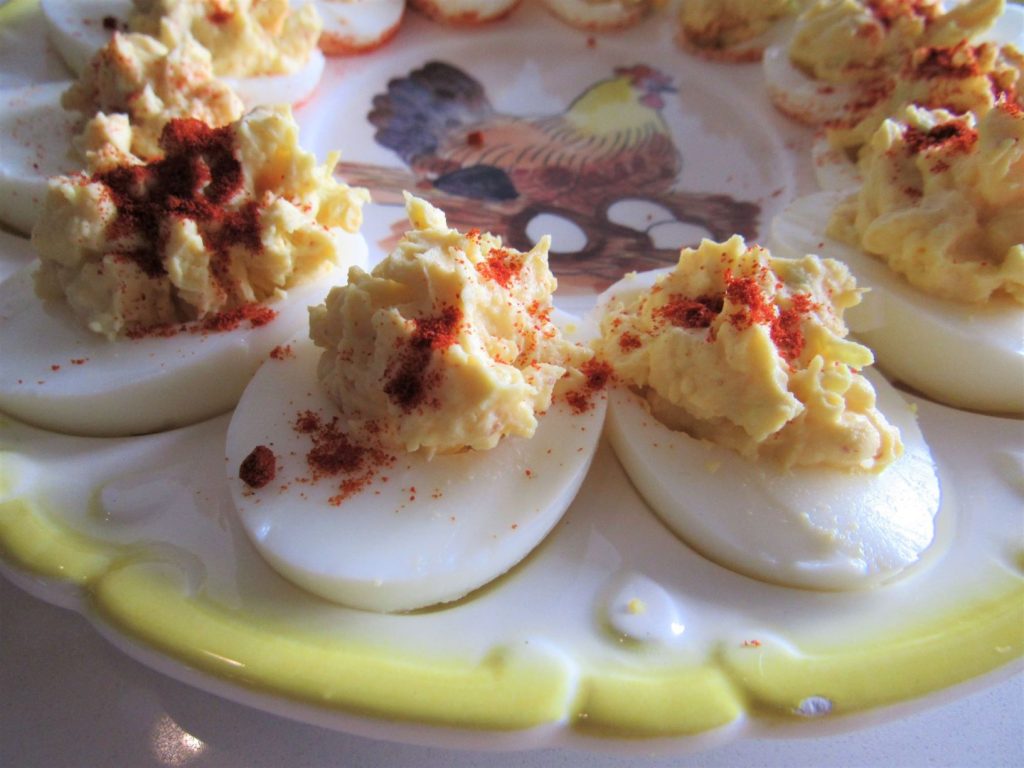 Recipe Courtesy of Noralyn Sass
12 eggs, hard-boiled, peeled
1 green onion or shallot, finely chopped
1/4 cup mayonnaise
1/2 teaspoon Dijon mustard
1/2 teaspoon dry mustard
1/2 teaspoon mild curry powder
1/8 teaspoon salt
1/8 teaspoon garlic powder 
Sweet pickle for garnish, halved (not pictured)
Smoked paprika for garnish 
Cut hard-boiled eggs in half. Carefully remove yolk and add to medium sized bowl; mash with fork. 

Add mayonnaise, onion, Dijon mustard, dry mustard, mild curry powder, and salt to yolks. Mix until well combined. 

Transfer egg mixture with spoon or piping bag; distribute among halved egg whites. Garnish with halved sweet pickle and/or smoked paprika. 
Nutrition information per serving (1/12 of recipe): 83 calories; 5.6g protein; 1.6g carbohydrate; 6.1 g total fat; 122mg sodium; 165mg cholesterol; 0.1g fiber; 1mg iron.