Buttermilk-Garlic Marinated Chicken
Buttermilk is like life insurance. If you accidentally overcook your chicken, it will have you covered.
Prep Time: 10 minutes | Chill Time: 1 day | Cook Time: 60 minutes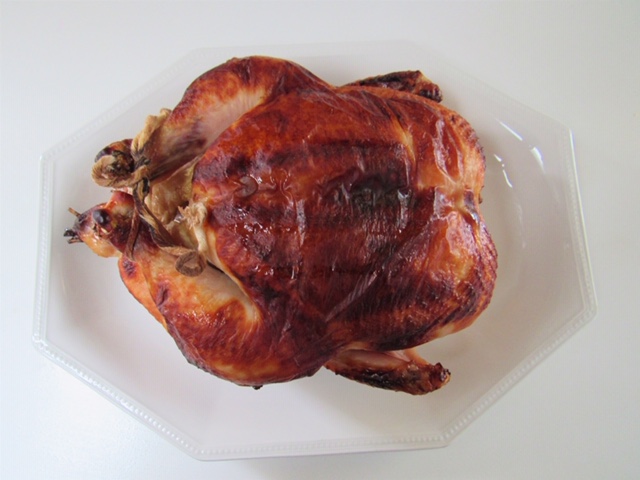 1 whole chicken (2 1/2-4 pounds) remove wing-tips for stock (optional)
Salt
3 garlic cloves, chopped
3 cups buttermilk
Fresh chives (optional)
For marinating, season entire chicken with salt generously. Let sit for 30 minutes. Place in large gallon bag or oven bag; add garlic and buttermilk. Add chives, as desired. Place in refrigerator, refrigerate for 1 day.

After marinating, preheat oven to 425°F. Spray roasting pan with nonstick cooking spray. Set aside.

Remove chicken from bag and scrape off only big chunks of buttermilk. Place chicken on roasting pan; slide pan in oven with legs pointing toward rear left corner and breast pointing towards the center. Roast 20 minutes, reduce heat to 400°F. Roast for an additional 10 minutes.

Rotate chicken and continue to cook for 30 minutes, or until chicken is brown and juice is clear.

Remove from oven; rest chicken for 10-minutes before serving.
Nutrition information per serving (1/5 of recipe): 378 CALORIES; 35.4G PROTEIN; 5.3G CARBOHYDRATE; 23.3G TOTAL FAT; 156MG CHOLESTEROL; 2MG IRON.