There's nothing more satisfying than eating a nutritious meal and not feeling that full-regretful feeling.
Prep Time: 8 minutes | Cook Time: 40 minutes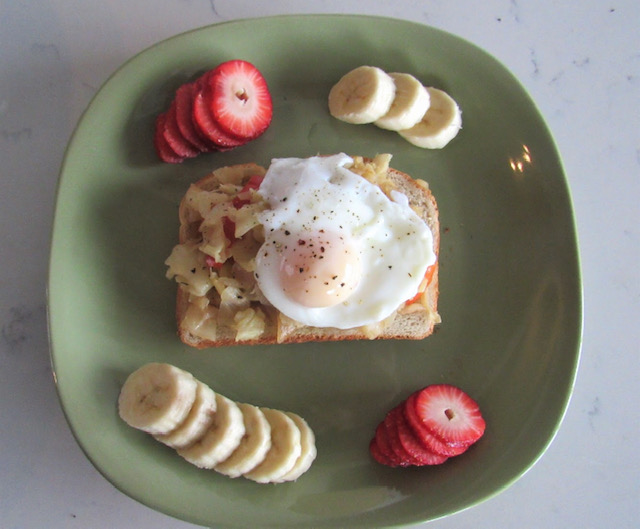 1 small yellow onion, halved and chopped
2 tablespoons olive oil
3 cabbage leaves
Salt
1 slice Sourdough bread
1 egg
Pepper
Heat medium non-stick sauté pan over medium heat until hot; add olive oil. Place onions, stirring occasionally until golden brown.

Meanwhile, heat a large saucepan of water over high heat; bring to a boil. Add cabbage; cook for four minutes. Drain. Chop and combine with onions until the desired doneness. Sprinkle with salt as desired.  

Meanwhile, toast bread slices, as desired. Set aside.

For sunny side up, heat medium-low non-stick frying pan until hot with non-stick cooking spray. Add eggs; cook until white is opaque, about 1 to 2 minutes.

Place cabbage mixture on toast. Sprinkle with pepper, as desired.
Nutrition information per serving (1/1 of recipe): 421 calories; 10.3g protein; 24.3g carbohydrate; 33.1g total fat; 434mg sodium; 164mg cholesterol; 2.7g fiber; 2mg iron.