Pair this with coffee for a quick breakfast treat!
Prep Time: 10 minutes | Bake Time: 22-28 minutes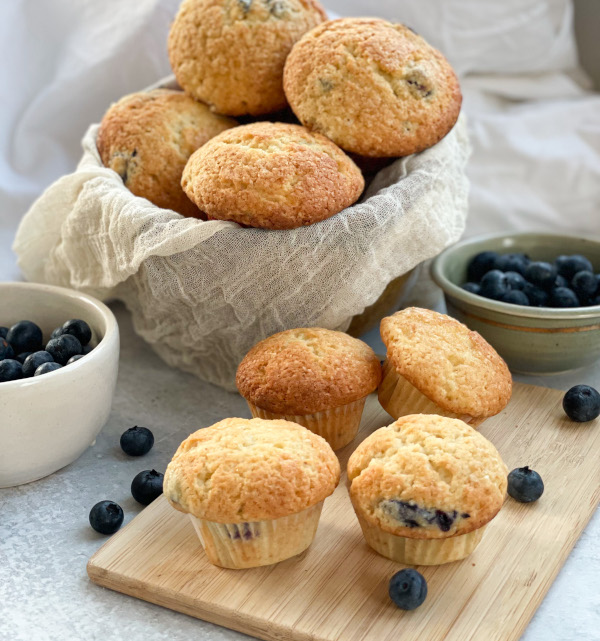 2 cups all-purpose flour
1/2 teaspoon salt
2 teaspoons baking powder
3/4 cup fresh blueberries
1/2 cup unsalted butter, melted
1 1/4 cup granulated sugar
2 eggs
1 teaspoon vanilla extract 
1/2 cup 2% milk
Preheat the oven to 400°F.
In a medium mixing bowl, mix together flour, baking powder and salt; set aside.
Mash blueberries with a fork; set aside.
Place butter and sugar in a large mixing bowl. Beat on medium speed of electric mixer for 1-2 minutes, until light and fluffy. Add eggs and vanilla; mix briefly, until blended. Add blueberries, gently combine. Add half of flour mixture and milk; beat on low speed until combined, then add the remaining flour mixture and milk. Blend until combined.
Line a standard 10 cup muffin tin with cupcake liners; fill with batter. Bake for 22-28 minutes, or until golden brown. Remove from oven; cool completely. Serve.