Prep Time: 8 minutes | Bake Time: 45 minutes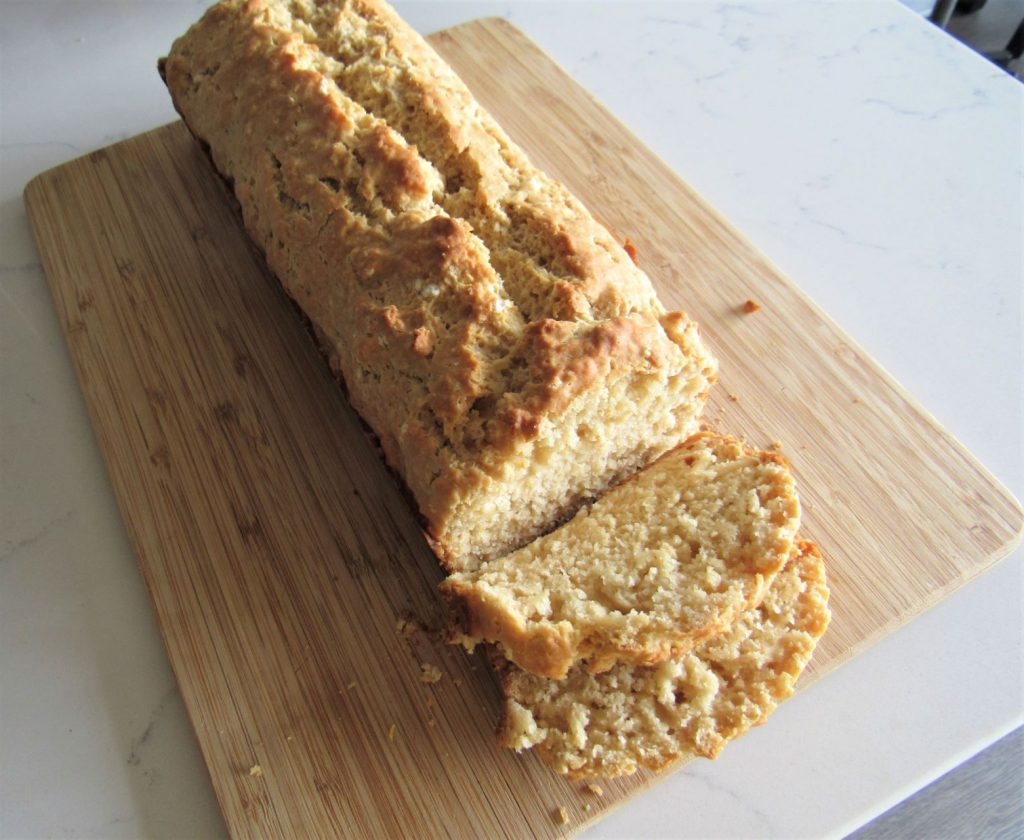 3 cups Self-Rising Flour
1/4 cup granulated sugar
1 12-ounce IPA beer
3 tablespoons melted butter, divided
1/4 teaspoon salt
Preheat oven to 350 degrees. Grease with unsalted butter or nonstick cooking spray a 9 x 5-inch loaf pan; set aside.

Place flour and sugar in large mixing bowl; stir until combined. Add IPA beer, 2 tablespoons butter and salt; beat on medium speed of electric mixer for 2 minutes, or until well combined.

Pour into prepared pan. Drizzle with the remaining 1 tablespoon melted butter. Bake 45 minutes, or until golden brown and toothpick insertion comes out clean. Let cool for 10 minutes.
Nutrition information per serving (1/10 of recipe): 214 CALORIES; 3.9G PROTEIN; 39G CARBOHYDRATE; 3.7G TOTAL FAT; 117MG SODIUM; 9MG CHOLESTEROL; 2MG IRON.