Banana Chocolate Oatmeal Balls
These are easy and fun to make, plus a great breakfast treat!
Prep Time: 10 minutes | Bake Time: 15 minutes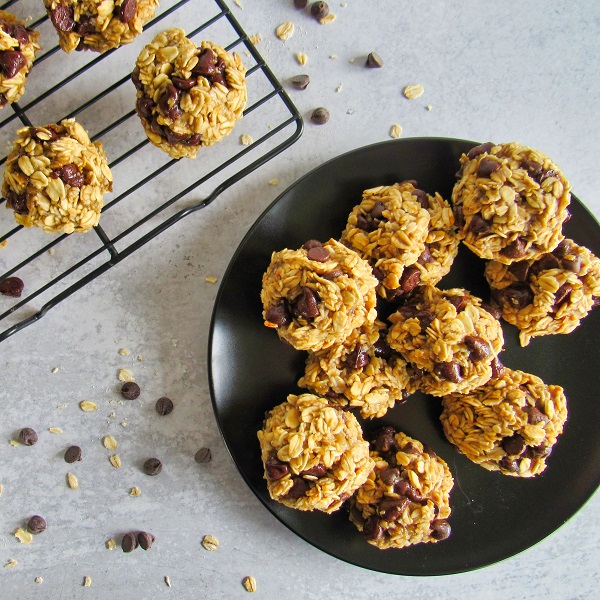 2 ripe bananas
1 1/2 cup Old-Fashioned Rolled Oats
1/2 cup chocolate chips
Preheat oven to 350°F. Cover baking pan with parchment paper and spray with nonstick baking spray. Set aside.

In a large bowl, add bananas; mash completely with a fork. Add oats and chocolate chips; stir completely until combined. 

Roll dough into 1 inch balls and transfer to baking sheet. Bake 15 minutes. Remove from oven; let cool on baking sheet 3 minutes. Refrigerate leftovers. 
Nutrition information per serving (1/12 of recipe):  74 calories; 1.4g protein; 12g carbohydrate; 2.5g total fat; 6mg sodium; 2mg cholesterol; 1.3g fiber; 0mg iron.