Banana and Walnut Muffins
Great for brunch treat with minimal ingredients and effort. No need to spread butter, it's tasty without it!
Prep Time: 10 minutes | Bake Time: 19 minutes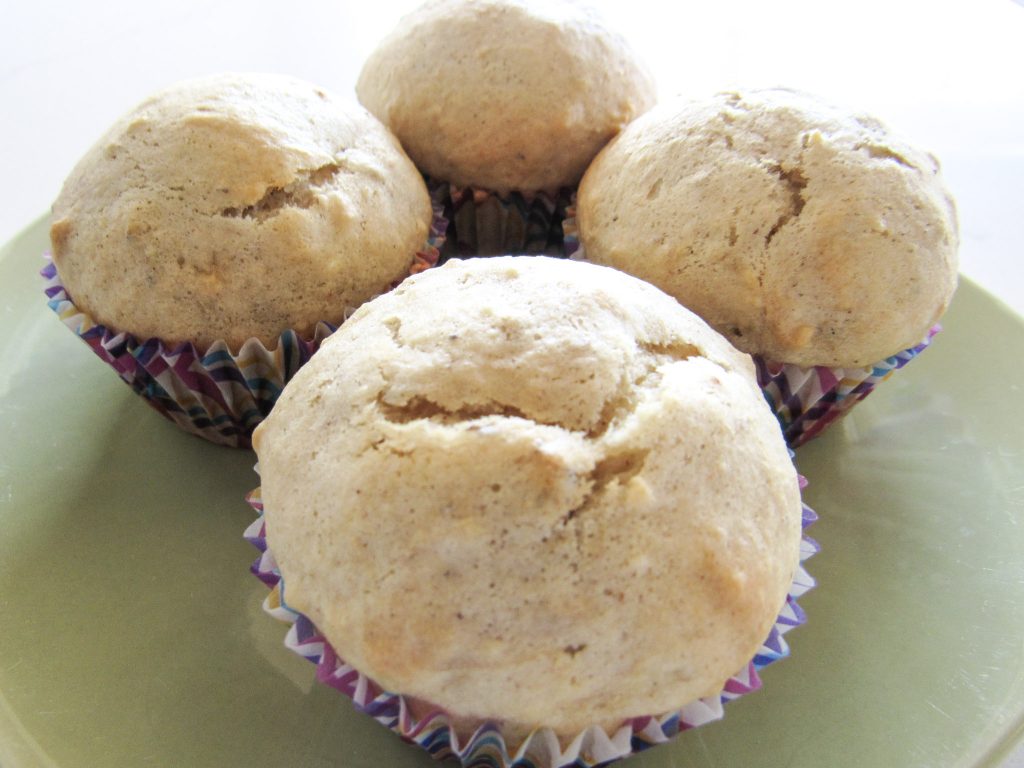 1/2 cup all-purpose flour
1/2 teaspoon baking powder
1/8 teaspoon salt
1/4 teaspoon baking soda
1/4 teaspoon cinnamon
1/3 cup walnuts, crushed
1 ripe banana, mashed
1/4 cup granulated sugar
1 egg white
1 1/2 tablespoon vegetable oil
Preheat oven to 350°F. Add four liners to muffin pan, set aside.

In medium bowl, whisk together flour, baking powder, salt, baking soda, cinnamon, and walnuts. Set aside.

Place banana, sugar, egg, and oil in large mixing bowl. Beat on medium speed of electric mixer for 2 minutes, or until well combined. Add flour mixture, beat on low speed until blended.

Divide banana mixture between liners, filling each about 2/3 of the way top. Bake for 19 minutes, or until golden at the top. Remove from oven; let cool for 1 minute. Serve.  
Nutrition information per serving (1/4 of recipe): 245 calories; 5.4g protein; 32.7g carbohydrate; 11.5g total fat; 163mg sodium; 0mg cholesterol; 1mg iron.