My favorite season is Fall because of apples! I love going to apple orchards. Do you?
Prep Time: 10 minutes | Bake Time: 35 minutes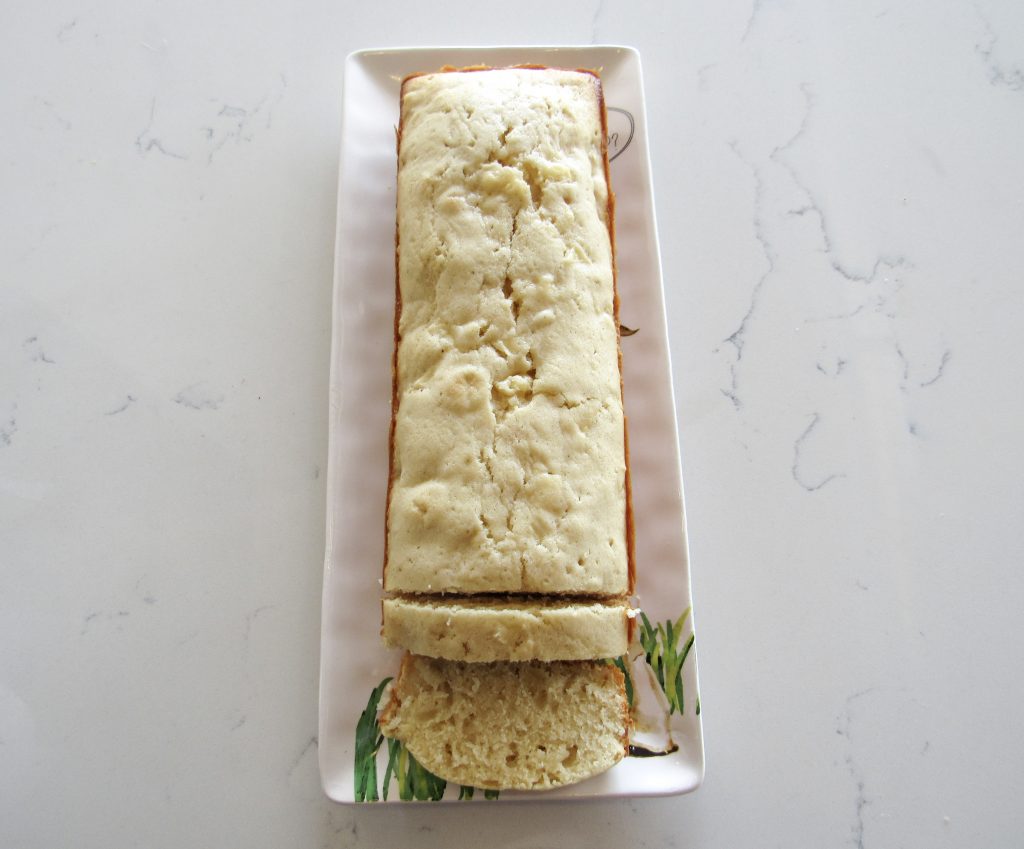 1/3 cup light brown sugar
2/3 cup granulated sugar
1/2 cup unsalted butter, softened
2 eggs
1 teaspoon ground cinnamon
1 1/2 teaspoons vanilla extract
2 apples, peeled and finely chopped (honeycrisp)
1 1/2 cups all-purpose flour
1/2 cup unflavored almond milk
1 3/4 teaspoons baking powder
Preheat oven to 350 degrees. Grease with unsalted butter a 9 x 5-inch loaf pan; set aside.

Place both sugars, butter, eggs, cinnamon, and vanilla in large mixing bowl. Beat on medium speed of electric mixer for 2 minutes, or until well combined. Add apple, flour, milk, and baking powder, beat on low speed until blended.

Pour into prepared pan. Bake 35 minutes, or until golden brown and toothpick insertion comes out clean. Let cool for 10 minutes.
Nutrition information per serving (1/10 of recipe):  273 calories; 3.5g protein; 36.9g carbohydrate; 13.2g total fat; 82mg sodium; 57mg cholesterol; 1.5g fiber; 1mg iron.